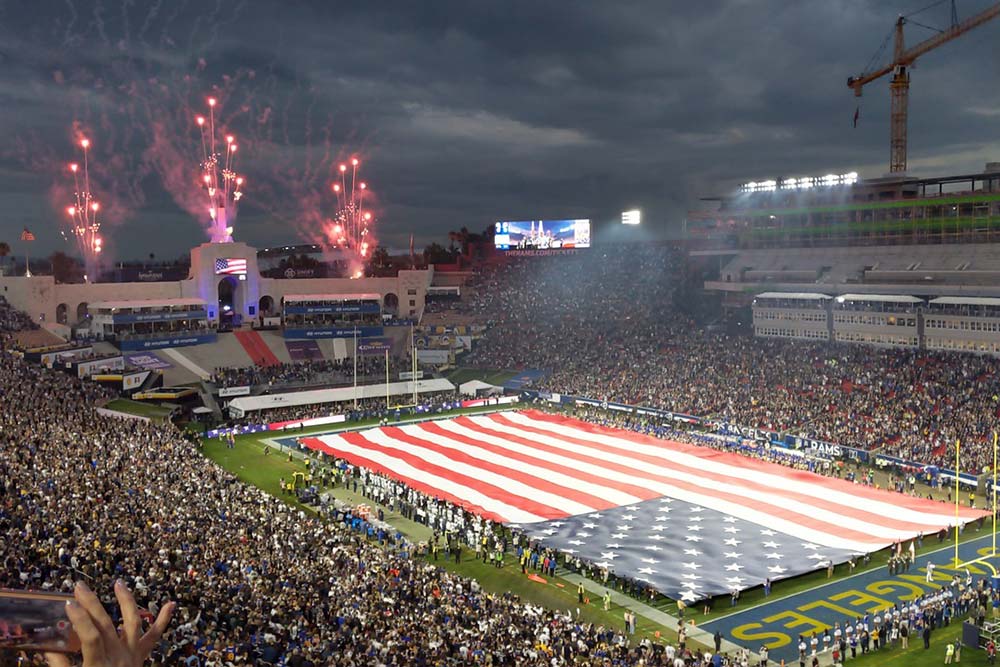 Los Angeles Rams at SoFi Stadium Private Car and Limo Service
SoFi Stadium is Los Angeles' premier sports and entertainment stadium with the capacity to seat just over 70,000 people. SoFi Stadium is of course, also home to the Los Angeles Rams, an NFL Championship team who has won 2 Superbowls.
Limo to Sofi Stadium to See the Los Angeles Rams
Are you looking for a reliable and safe limo ride to see a Los Angeles Rams game at Sofi Stadium? Ride n' Relax has you covered! There is a reason why we are among the top limo companies in the Greater Los Angeles area.
Our drivers are professional, polite and on time. We also have a fleet of vehicles to service your needs.
Multi-Passenger Van
If you have a large party of friends and families with whom you would like to attend a Rams game at Sofi Stadium, Ride 'n' Relax can deliver! Many of our clients love our spacious and luxurious Mercedes Sprinter Van service which offers seating for up to 10 passengers. Our Sprinter Van also offers free charging for your mobile devices as well as access to Sirius XM.
Black Car Sedan or Private SUV
At Ride n' Relax, we're all about choices. Don't need a Sprinter Van or Limo? No problem. We offer luxury black sedan car service as well as black luxury SUV service. Interested in a Town Car? Give us a call and we'll be glad to help.
Flying into LAX for a Rams Game?
Believe it or not, we've got some clients who will fly into town (LAX) to catch a Rams game at Sofi Stadium. They don't want to fight traffic or worry about parking and want to avoid the hassle of renting a car.
That's where Ride n' Relax, Los Angeles' best transportation option for your ride to Sofi Stadium, even if you live in Southern California, in and around Los Angeles. Our drivers are experienced and committed to getting you to the game on time, every time.
Why Ride n' Relax for Private Car Service?
Ride n' Relax has been serving the Greater Los Angeles communities for almost a decade. Clients rely on us and we deliver which is why we have a 5-Star average Google and Yelp reviews!
We are carry the proper amount of Commercial Liability Insurance on all of our vehicles as required by California law. We also have an Active Transportation Charter Permit along with all valid Airport permits.
Categories :

Events & Venues, Executive Car Service, Limousine Service, Muliti Passenger Van Service, private car service, So Fi Stadium, Town Car Service