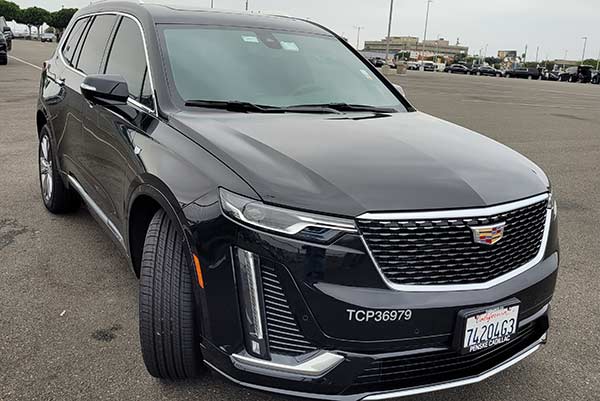 Claremont Colleges
Claremont Colleges
Claremont Colleges! Pomona College! Harvey Mudd! Claremont McKenna! Pitzer College! Scripps! Located in Claremont California each institution has it's own campus, it's own student body and mission. Beautiful scenery, nestled right below the San Gabriel Mountains. Close to Ontario International airport! 49.8 miles from LAX! 43.5 miles from Bob Hope Burbank airport! 38.9 miles from Santa Ana John Wayne. There's also Signature Flight Support! Atlantic Aviation! Million Air! PS LAX!
Downtown Claremont
Featuring a beautiful village right in the the heart of Claremont. Listing 150 shops, restaurants, bakeries, art galleries and day spas. An absolute serene way to spend the day. Walking distance from the Claremont Colleges. The Metrolink stops in Downtown Claremont.
Airport Shuttle Service
Looking for a reliable airport shuttle service? Look no further, Ride N' Relax has you covered! Very familiar with the Claremont College campuses. More than 7 years of experience at taking students to and from the airports. Parents have trusted us to get their Precious cargo to and from the airport! We have also transported many Key Note Speakers! Whether it be holiday break, or students needing to get to the airport for summer break, we are there. From Claremont Colleges to LAX! Ontario airport and all the other Southern California airports! Early morning pickups or late at night we get the job done!
Ride N' Relax
Ride N' Relax is a local company! No need to worry about us having to come far and charge additional travel time. Late model luxury vehicles! Well maintained Executive Sedans and Town cars! Multi passenger Mercedes Benz Sprinters! Licensed and Commercially Insured, Rest Assured your student is safe with us! CA TCP #36979! Our Transportation Charter Permit is Active! Fully covered with "A" Rated insurance! Valid Airport Permits, A Requirement to pick up and drop off at the airports! Specializing in curbside service! Meet and Greet, we go inside of the terminal and meet the passenger! Friendly, Professional drivers that are safe! Service with a smile is our motto! Your private chauffeur is dressed to impress! Next time you need a private town car service! Airport car service! Limo To LAX! Ride To The Airport From Claremont! Give us a call!
Customer Service
Ride N' Relax has 24 hour customer service! Phone is answered 24 hours a day, because our clients deserve it! Every passenger riding with us is a VIP! All of our passengers are treated like a celebrity! We are respecters of all of our passengers! Flight Tracking! Real Time Updates! You will know who your chauffeur is and have their contact information! If the flight is early, on-time, or delayed we are there! Waiting with a text on your phone letting you know that your chariot awaits! We are a 5 Star Business! 5 Star Yelp And Google Reviews! We Show Up!
Los Angeles Rams at SoFi Stadium Private Car and Limo Service
Categories :

Airport Car Service, Airport Shuttle Service, Airport Transportation, Limousine Service, Muliti Passenger Van Service, private car service, Town Car Service
Tags:
"A" Rated Commercial Liability
,
5 Star Business
,
5 Star Reviews
,
Active
,
Airport Car Service
,
Airport Permits
,
Bob Hope Airport
,
Claremont Pick Up
,
LAX
,
Licensed Insured
,
Million Air
,
Ontario Airport
,
pick up curbside
,
Private Airport Shuttle Service
,
Professional Dress
,
Professional Drivers
,
Ride N' Relax
,
Signature airports
,
Southern California
,
Town Car Service
,
Valid TCP
,
We Show Up